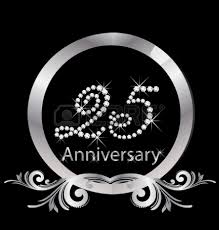 Vogue Lugano stems from a story of passion and love for the art of tailoring. From a small but ambitious shop set in the suburbs, after thirty years of commitment, dedication and professionalism Vogue Lugano is now a refined and welcoming atelier in the heart of the city of Lugano.
The creative direction has been since the beginning in the hands of the designer and pattern maker, Antonella Dresseno, who looks after, with the help of expert colleagues, every client that has chosen to entrust Vogue Lugano for their look of their most beautiful day. Here she explains how the bridal world and haute couture changed over the years.
"In the thirty years I have been working I saw a lot of changes in clothes, looks and needs of the future brides and the women who are looking for something exclusive and tailored for special events. For this reasons, the best brands in these market are put side by side with our collection made for people who look for exclusivity, sizing, taste, without losing sight of our aesthetics which make our atelier a place known for competence and high level service" the designer explained.
"It has been ten year since we decided to make not only and institutional collection but a collection dedicated to brides who opt for a civil ceremony, who are looking for peculiar dresses, unique but at the same time reusable in other circumstances and a collection for pregnant brides we aptly called pre-maman".
"Nowadays even brides who are expecting can have new solutions at their disposal, showing discretely the line while making them feel at ease on such a particular occasion. These and many other collections are conceived and designed by Nicole del Fante, a young but capable designer, who inherited her family passion and studied at IED, Istituto Europeo di Design in Milan, who has been by my side for over ten years and who was able to bring creativity, freshness and a touch of glamour in all our bridal gowns as well as in our formal and cocktail dresses" says Antonella. "I believe that a client coming to us can find not only a range of choice that is usually available only in big cities like Milan, but also a friendly environment, with and elegant atmosphere which meets with a quaint tailoring service".
The elegance of our atelier tends to put me in front of clients intimidated by the idea they are going to find only pricy gowns and by the coldness typical of high end boutiques staff. Surely we are an atelier dedicated to people who look for the best but also dedicated to people who don't want to miss the chance to feel cuddled and followed in each of the steps leading to the big day by a prepared, welcoming staff that is able to put anyone at ease and to find the best solutions, regarding the product and the prize. All there is left to say is thank you to the brides and the client that have been choosing us in the past thirty years and that let us though this path; for those who are reading I say… You should see for yourself.